Examples of our recent work include:
South East Strategy for Sustainable Farming and Food, "Our Healthy Future"
We worked in partnership with another consultancy to prepare this blueprint for farming and food in the South East and London, commissioned by Government Office South East and SEEDA [link to PDF document]

Download a pdf document "Farming and Food: Our Healthy Future" (1.6MB)


South East Regional and Local Food Strategy
We were commissioned by SEEDA and the South East Food Group Partnership to review the existing support structures for the sector and prepare a new strategy for local and regional food

Download a pdf document "The Strategy for Regional and Local Food in the South East of England " (44kB)

Grants for Farmers and Rural Businesses
We have worked with clients across England, helping them develop and implement new projects and simultaneously securing grant aid. To date we have helped prepare business plans and draw down over £1.5m of grant funds to over 20 businesses.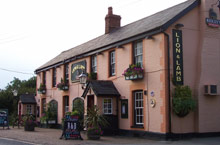 These range from a cattery on a mixed farm in the Chilterns to a substantial capital grant for a farmer controlled central storage business to help increase capacity and processing capabilities. Other examples include self-catering accommodation, B&B, livery, dairy processing into cheese and yogurt, ice cream manufacturing, installation of a cutting room for red meat, polutry processing, new farm shops, and a marketing strategy for a vegetable business.
Regional Tourist Board Bed & Breakfast Sector Study
We were commissioned by Tourism South East to undertake a B&B sector review, identify development issues and provide practical recommendations for future support by regional agencies and local authorities

Download a pdf document "Bed and Breakfast Accommodation:
Where Now,Where Next and How?" (116kB)

Arable Crop Storage Expansion Grant
We prepared a business and marketing plan for expansion of facilities at Arable Crop Storage Limited in Warwickshire, and were successful in helping them secure a substantial Defra Processing and Marketing Grant
Foxbury Farm Shop
We have helped the Dawes family establish and develop their highly successful farm shop at Foxbury Farm, near Burford, Oxfordshire, including securing Defra Rural Enterprise Scheme funds. The web-link to the Foxbury Farm shop link is www.foxburyfarm.co.uk
Farm Business Advice Service
We were commissioned by Business Link MKOB to draft the protocols for delivery of the Defra Farm Business Advice Service in the South East in 2000, and have since delivered over 150 cases to farmers and landowners on behalf of Business Links and Momenta across the South East and Wiltshire
Health and Well-Being Tourism – Opportunities for Rural Businesses
We were commissioned by the South East Regional Tourist Board with support from the Countryside Agency to identify new product development opportunities for smaller rural businesses in this emerging market, and prepare practical guidance for those seeking to participate.




Download a pdf document "Diversification Opportunities for
Farm & Rural Businesses" (752kB)

Defra Farm Discussion Groups Project
In conjunction with a team of associates we delivered a project for Defra in the South East as part of their 2005/6 Farm Demonstration Programme. This work achieved three outcomes: identification of farmer discussion groups across the region, creation of a speaker database accessible to all groups, and dedicated assistance for 15 groups that met criteria for specific support.
We are continually growing our business and working with new clients.