Proseed Consulting – Rural Business Expertise
Proseed Consulting Limited offer independent, pragmatic rural development and management expertise to industry, government agencies and non-governmental organisations.
We focus our expertise in three sectors:
Farming and the farm supply chain
Rural tourism and leisure
Local and regional food
Rural Business key services:
Strategic business reviews with identification of performance improvement opportunities and new development prospects
Feasibility studies, market research, investment appraisal and preparation of business plans
Budgeting, cash flow forecasting and monitoring
Securing of grant aid, and raising other sources of finance
Rural tourism and food product development from concept stage to implementation
Business restructuring, expansion and exit planning
Fostering collaboration, joint venturing and networking within industry
In hand arable farm management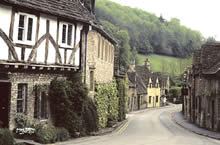 Government and NGO projects & services:
Industry sector review studies
New product development research and preparation of business guidance materials
Strategic business plans and action plans for agencies and departments
Assistance with policy development including research to support development of Local Development Frameworks
Supply and quality audits
Workshops and training sessions for industry
Our clients include Tourism South East, Government Office, SEEDA, Business Links, Momenta, County Councils and local authorities in addition to a significant private client base of farmers, landowners, rural tourism businesses, food producers and retailers.
We are based in Buckinghamshire and undertake work throughout the UK.