Proseed Consulting Objectives & Principles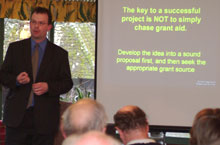 Roger Seed established his own rural business consultancy practice in 2000 having spent a number of years in the advisory and agricultural supply chain, working both in the UK and overseas.
Originally established to help farming and rural clients, the business has grown substantially but remains specialist in providing business planning, management and development advice to rural businesses, government agencies and non-governmental organisations (NGOs).
Our Aim
Our aim is to clearly understand our clients goals and then to provide practical, relevant and timely advice to facilitate these being achieved.
Proseed is networked into a range of competent, qualified associates to expand the breadth of practical solutions we can deliver for our clients.
We specialise in three industry sectors:
Farming and the farm supply chain
Rural tourism and leisure
Local and regional food
Our Clients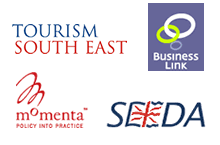 Our clients include Tourism South East, Government Office, SEEDA, Business Links and Momenta in addition to a significant private client base of farmers, landowners, rural tourism businesses, food producers and retailers.
We have offices in Buckinghamshire, and undertake work throughout the UK.
Legal Information
Proseed Consulting Ltd
The Cedar House
Upper Peppershill Farm
Long Crendon
Aylesbury
Buckinghamshire
HP18 9EW
Registered in England at the above address. Registration number 05360409